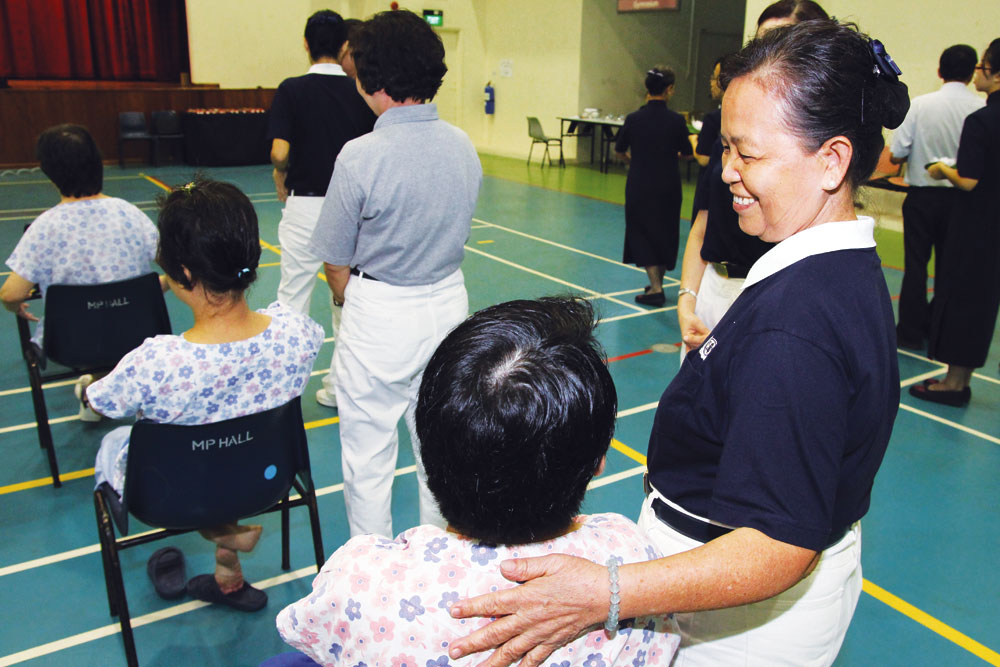 We warmly welcome members of the public to join us in bringing love and cheer to residents at the IMH!
No registration is required; transport will be provided from the Jing Si Hall to the IMH (bus will depart by 12.15pm).
Attire: Plain and neat attire (tops with sleeves and long jeans/pants are good options)
Address of Jing Si Hall: 9 Elias Road, S519937
Address of IMH: 10 Buangkok View, S539747
*To safeguard the health of everyone, and in line with the precautionary measures against the novel coronavirus issued by the Ministry of Health, Tzu Chi has temporarily ceased its events and activities in February, until further notification. We apologise for any inconvenience caused.
Learn more about our Institutional Visit